Planning your own Wedding
Planning a wedding should be fun! And it can be. But planning a wedding alone can be a little overwhelming and daunting at times! Especially when you're first starting out.
If you are like most brides, you're dealing with a lot more than just the wedding planning. Work/school, family, personal issues – it's called LIFE. And that so-called life has a way of throwing you curve balls when you least expect it or can deal with it.
Are you struggling with finding the balance between living your life and now you've added a huge life-altering event like planning a wedding to it?
Raise your hand if you are experiencing any of the following: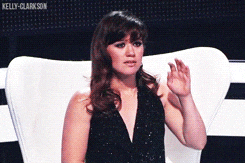 Your emotions are all over the place – excited, confused, anxious, excited….again.
You have no clue about what things cost or how to budget for them.
Parental and family expectations are not gelling with your ideas.
You're doubting your decisions or not sure how to proceed.
You worry too much about what might or might not happen.
The struggles of planning your own wedding
I feel your pain. Some brides don't get bothered by much and have no problem juggling all the balls that come with life and planning a wedding. However, there are many of us who can only handle so much and things just go off the rails. And the result is not always pretty. 
In case you haven't heard, planning your own wedding can be a very stressful time. Even if your big day is a year or more away, many things can and will jump in your way, cause you grief. No matter how organized you are or keeping it simple, wedding planning isn't easy. That's why there is a whole professional career called 'Wedding Planners'. But not everyone can afford one nor want one.
Wedding planning can suck!
Lots of brides that I have worked with over the years, like Paige and Michele, have wanted to plan and do most of the heavy lifting of putting their dream weddings in place. That is so cool and I admire them for it. What can be more special than your wedding reflecting exactly who you are as a couple? That is how it should be.
However, most of those brides, including Paige and Michele, also realized they had limitations as to what they could do on their own and what they needed some help with.
There's so much information out there! Everything from the check lists to blogs and magazines, Pinterest, friends and family input.  It can be very overwhelming and confusing.
I've had a lot of brides come to me over the years after they experienced bouts of anxiety, information overload or just plain stuck as to where to start.  A date had to be set, a venue to be chosen, dresses to try on, make a budget.…decisions had to be made. But the whole wedding planning process was sucking the fun right out of them.
Sound familiar?
Problem solved with one easy solution
But it doesn't have to be that way. I truly believe that you can do this, you just need a little help. Nothing wrong with that. And I have just the solution for you that I know will restore balance in your life and make your wedding planning a much more enjoyable experience.
Listen to what Paige had to say about how my virtual wedding planning services helped solve her problem with her day-of timeline:
"I can definitely say that after speaking with you, I am looking at the day-of through a whole different set of lenses. I spoke to Logan regarding having our own private first look and photos before hand, and after backing up the reasoning with your examples, he agreed and said he never thought to look at the situation in the way you suggested. We're a lot happier with our decision for the itinerary now that we've made the recommended changes. Even my traditionalist parents were on board!!! Lol"
This is one of a couple of problems that I helped Paige work out.
Are you struggling with similar concerns like:
where do I even start?
what can I expect in the months ahead?
how can I be less stressed and enjoy planning more?
I can help with any or all of these and much more. No problem is to small or too difficult. It can be as simple as a quick chat or a more in-depth talk to get you started or over a hump.
I don't want to plan your wedding. That's your baby. I just want to help you get the most from your plans and make you happy. Getting some guidance and support along the way will make the planning so much more fun. And that's what it's all about isn't it? 
If you're ready to take charge of your wedding planning and restore fun and balance to your life, then I offer two ways we can work together:
Just click on either package to get the full details. And remember, you don't even have to leave the comfort of your home! What have you got to lose – Stress? Anxiety?
Join other brides like Michele and Paige and put yourself back in control of your wedding planning. A Virtual Wedding Planner is your new best friend.